You are invited to an AI experiment on BoardX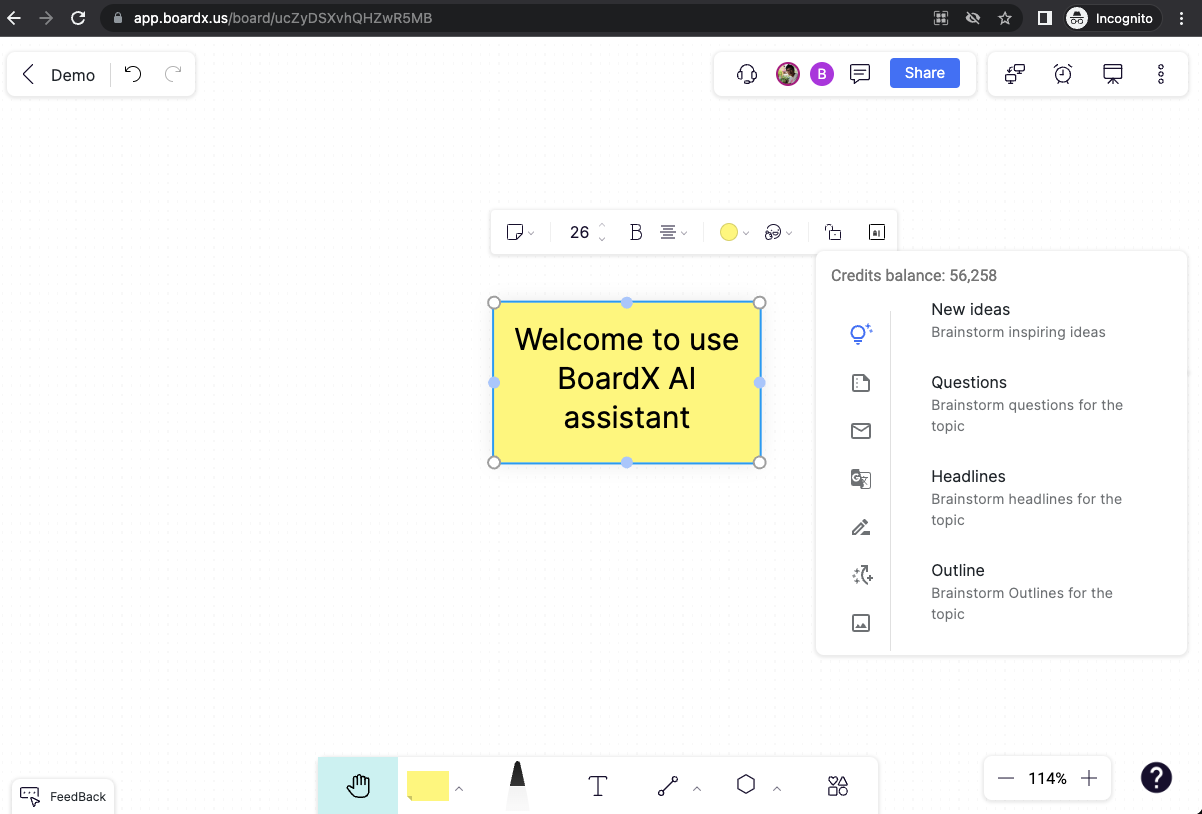 In a world where Artificial Intelligence is becoming more and more prevalent, how could AI help us be more creative and productive? Let's do an experiment to see how BoardX AI can help you be more creative in solving problems.
To finish the experiment, please log into your BoardX account at https://www.boardx.us. If you forget your password, use the forgot password feature to reset it; if you are not registered yet, please sign up in the waitlist, we will add users in our private beta,  and then follow these five steps:
Create a sticky note on a board and write down a real problem statement you are facing on the sticky note. Think about the problems which keep you up at night.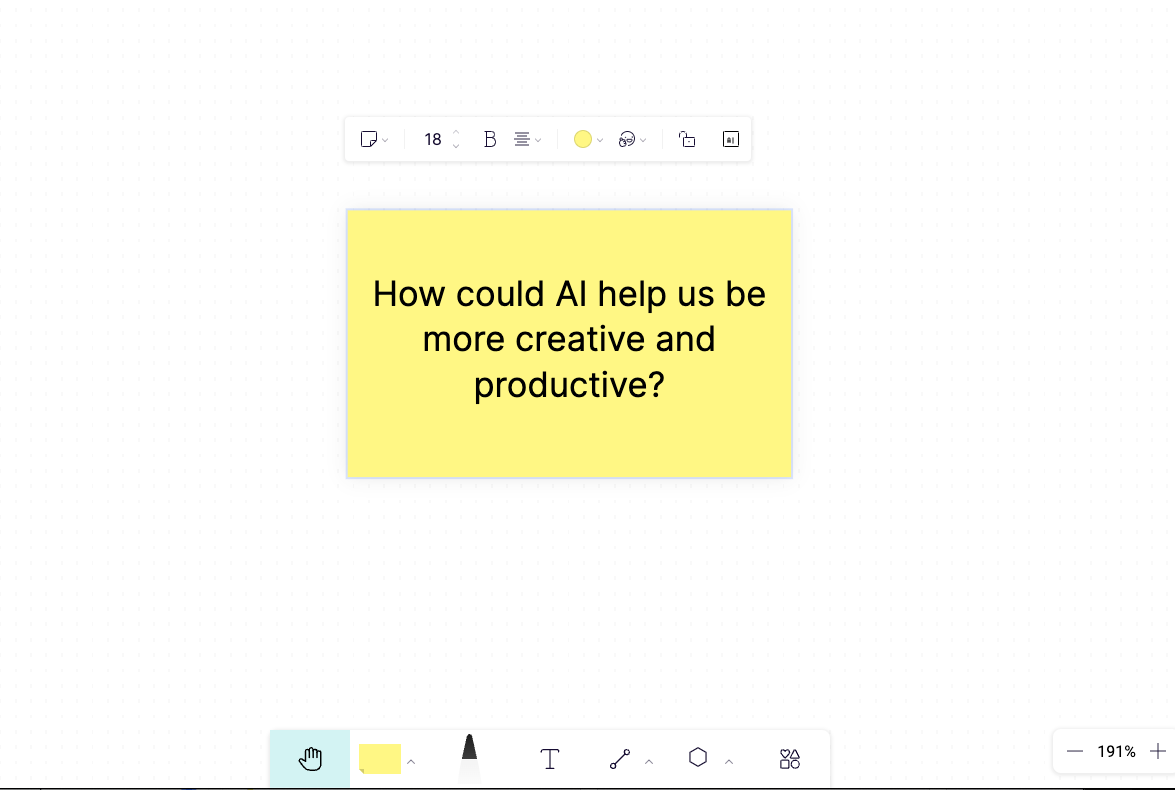 2. Use BoardX AI to help us brainstorm 20 questions about the problem. Select the sticky note and click the AI menu, then choose the questions menu. Before we solve the problem, it is always a good idea to rethink the problem or reframe the problem.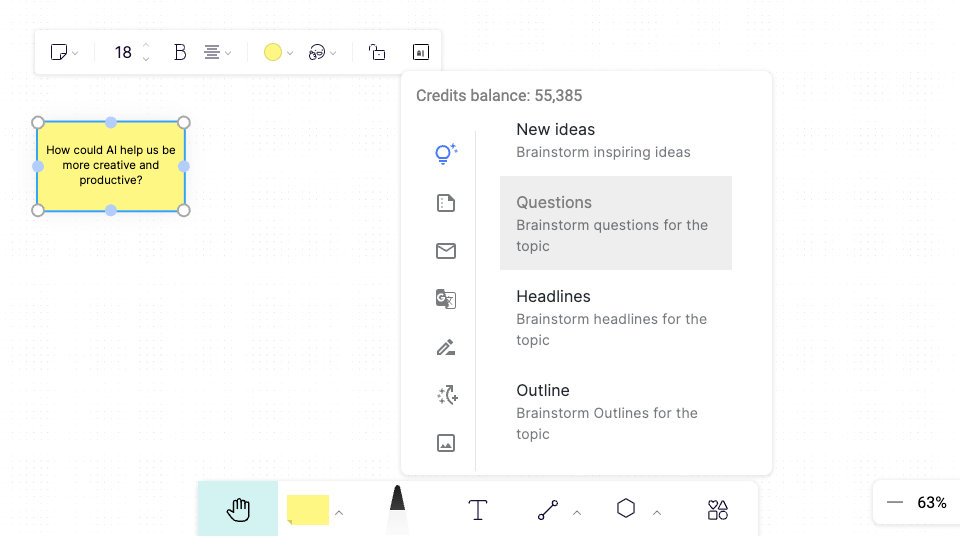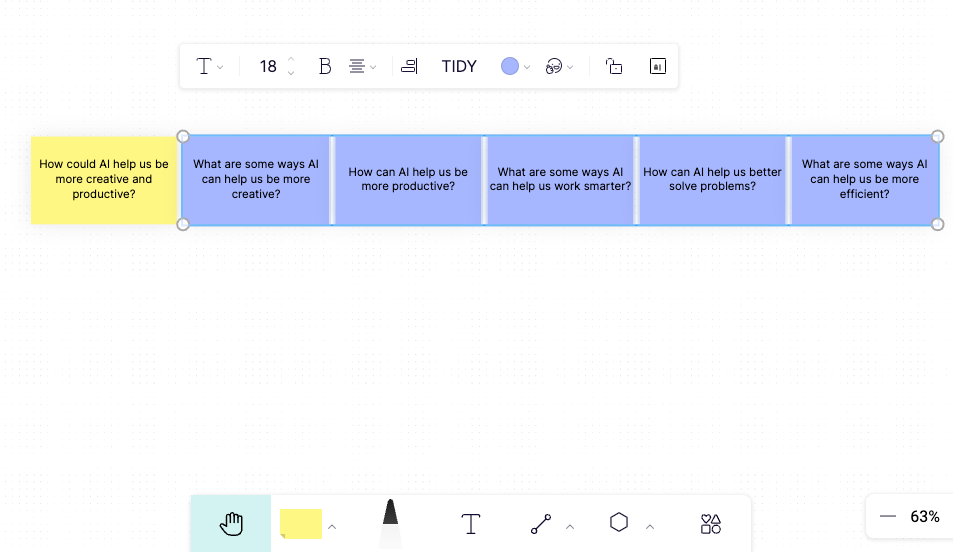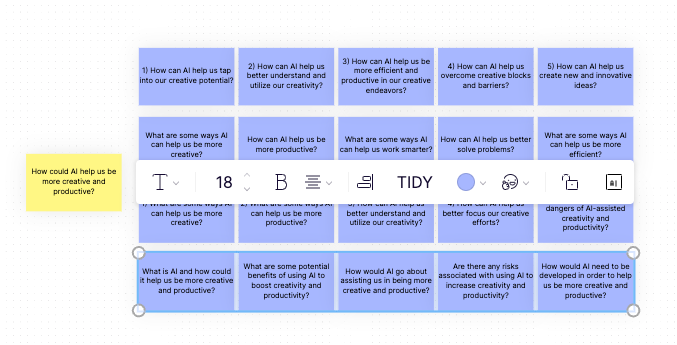 3. Pick the best questions that resonate with you, and let AI give us 20 ideas. Let's pick one question for the next step.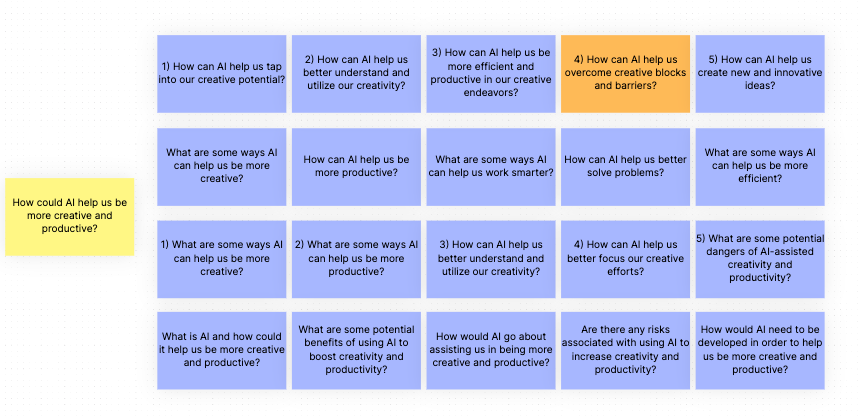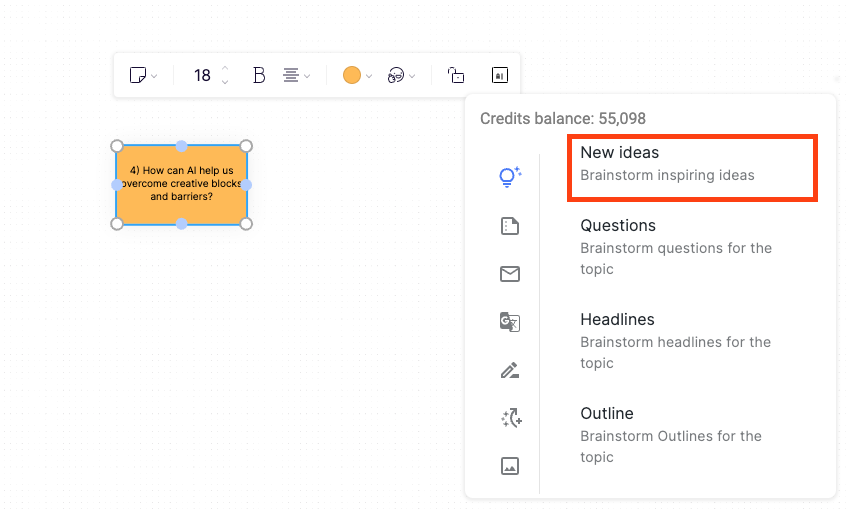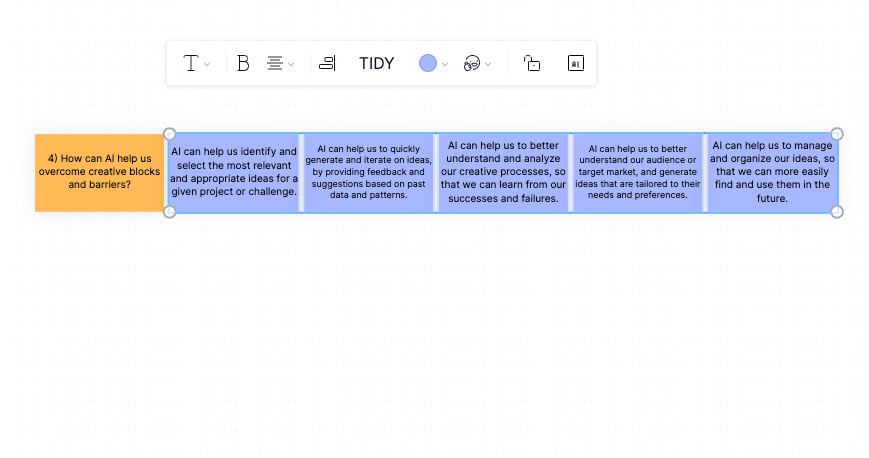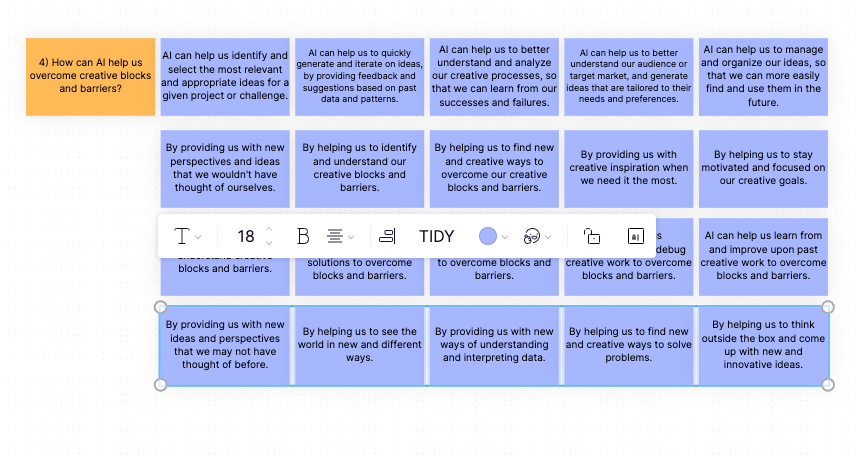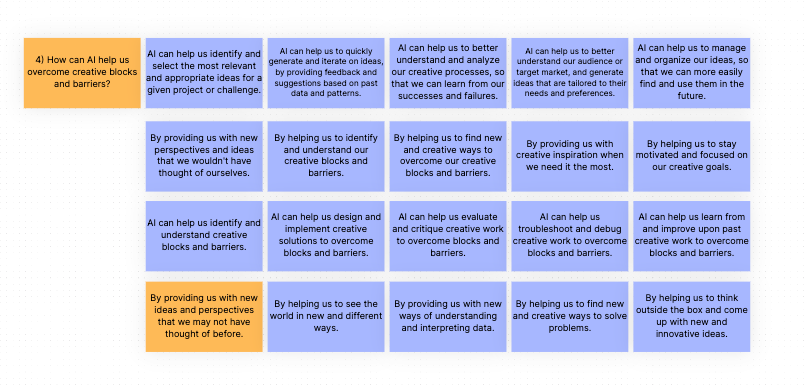 3. generate a story about the idea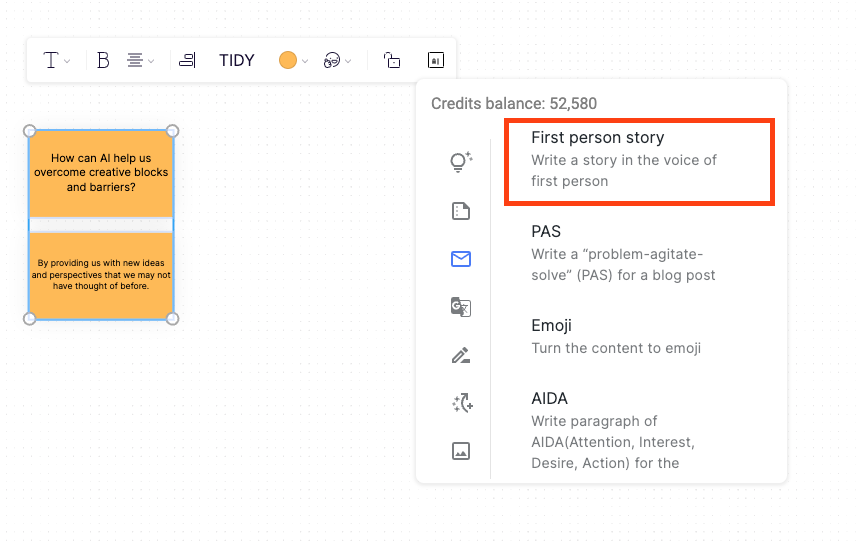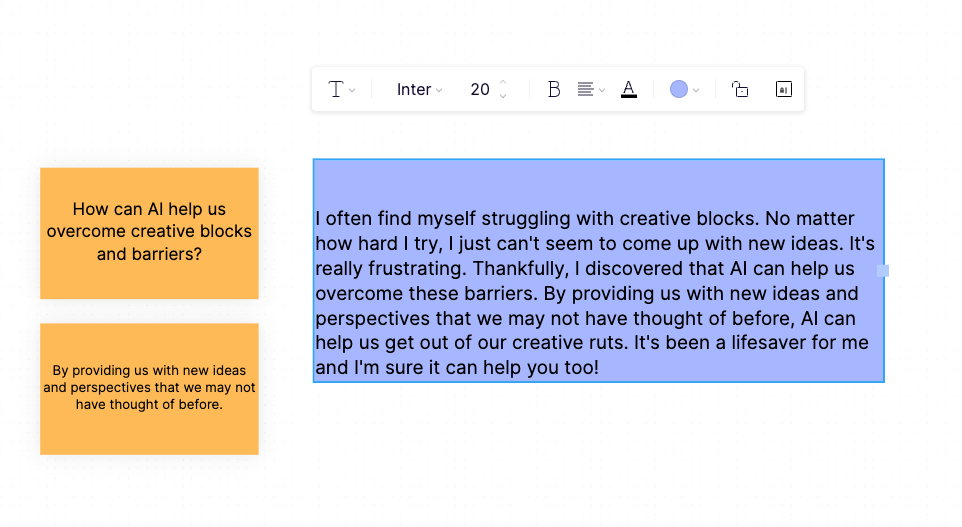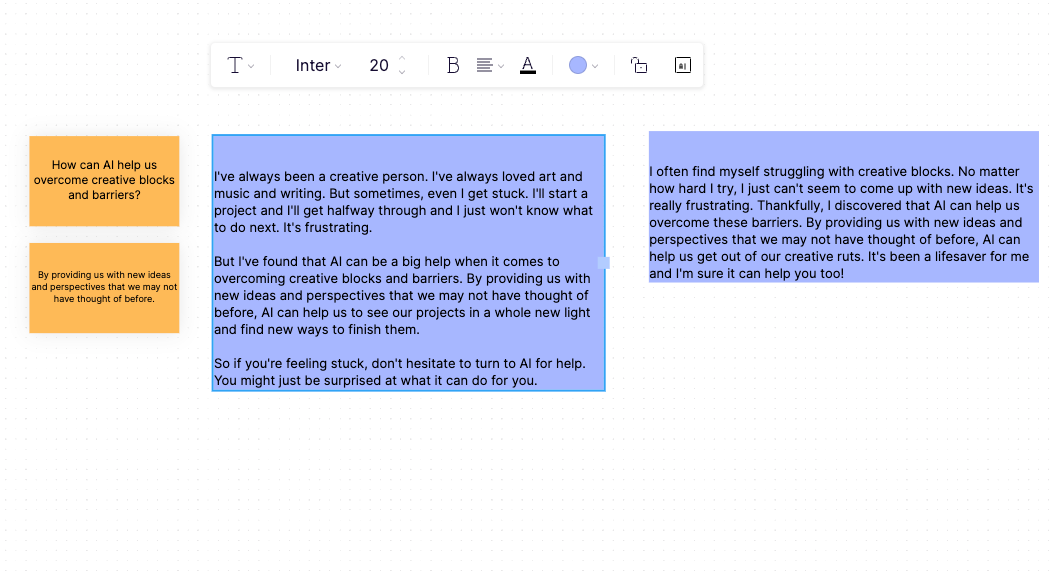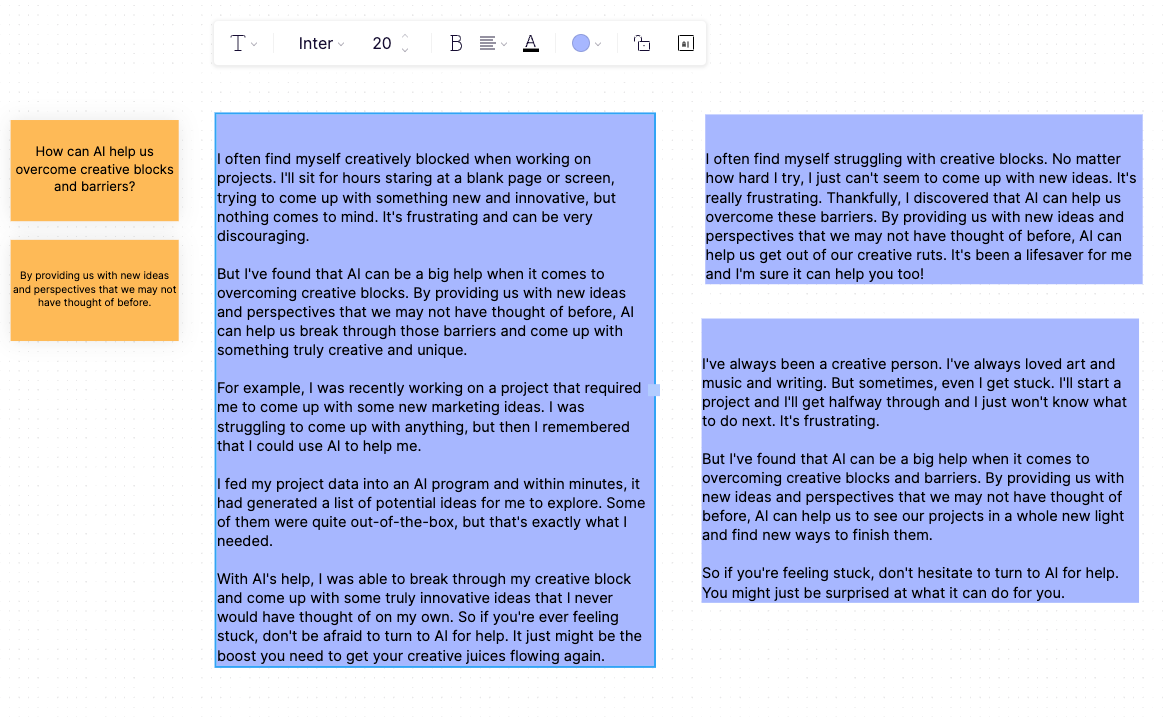 4. Design an image to communicate the idea, instead of using words. AI could help on the design ideas.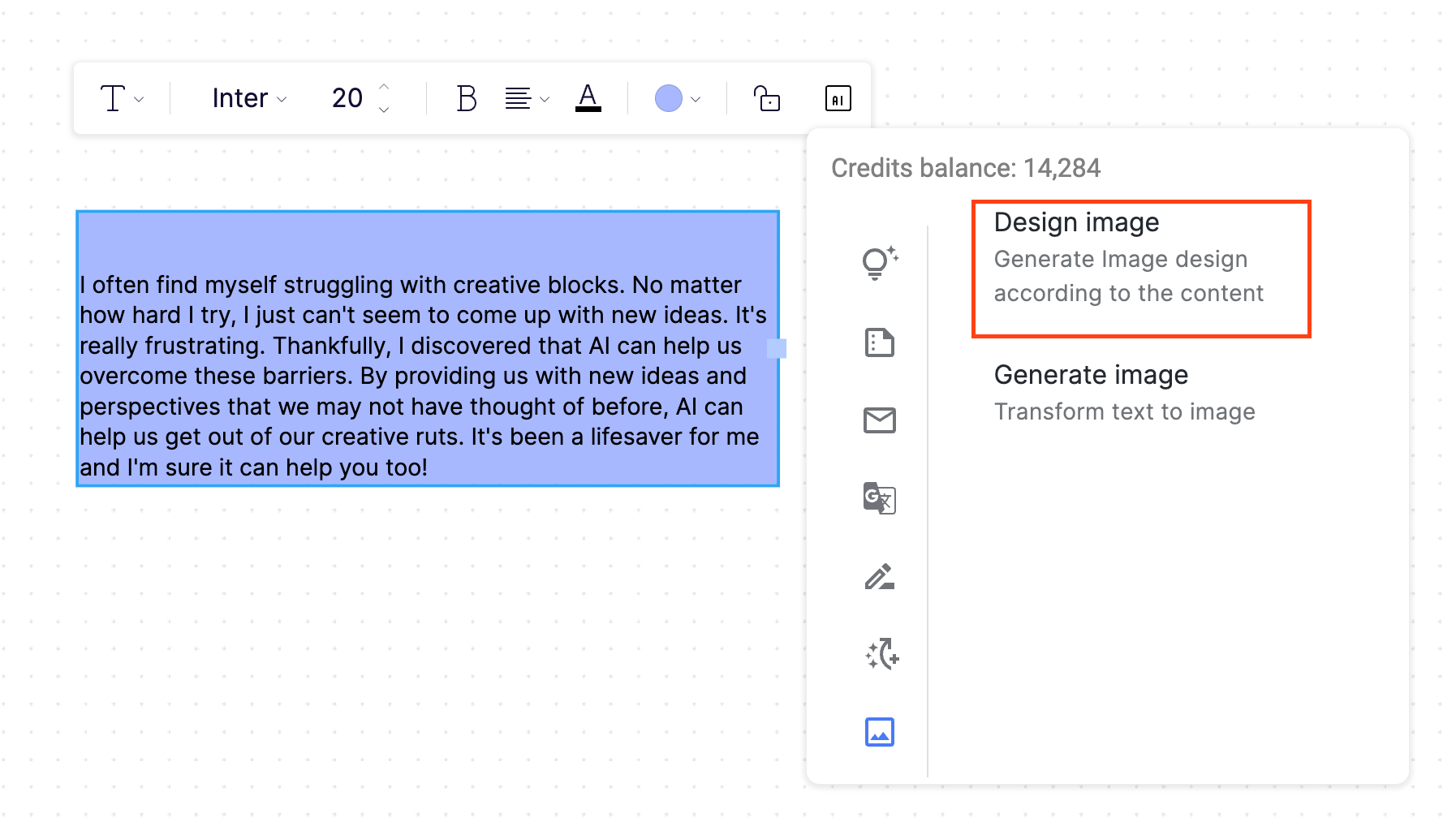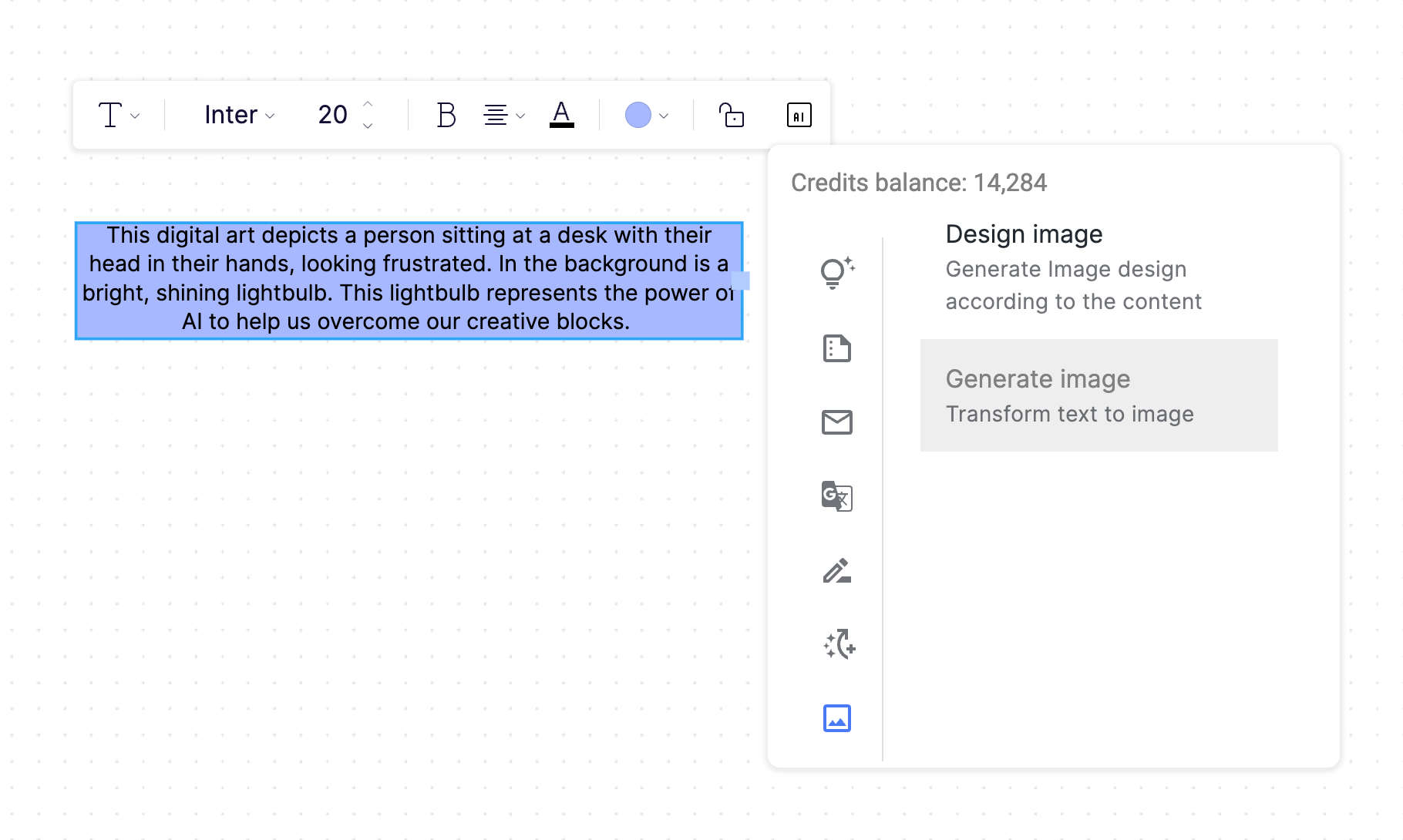 5. generate the image according to the design.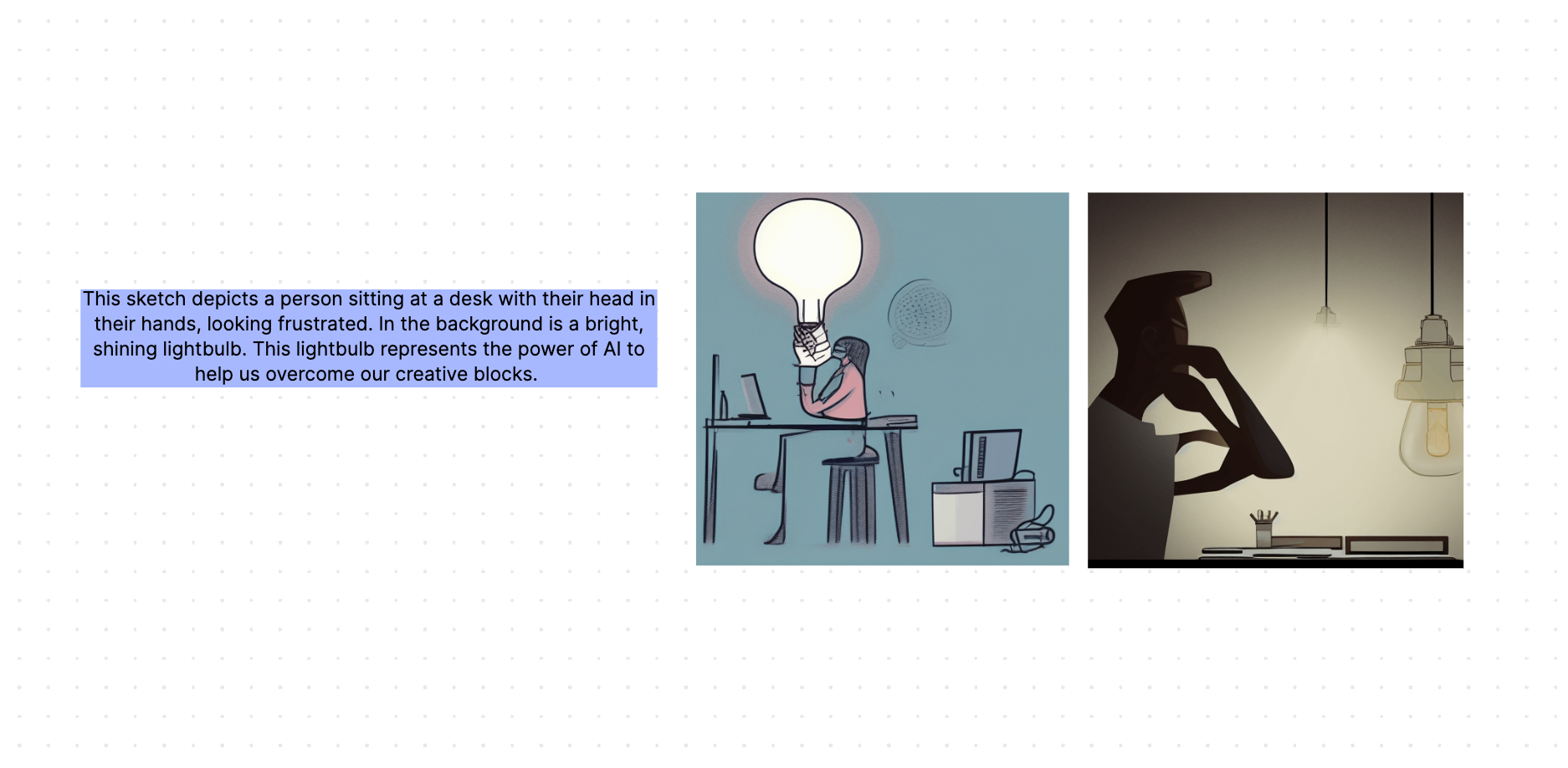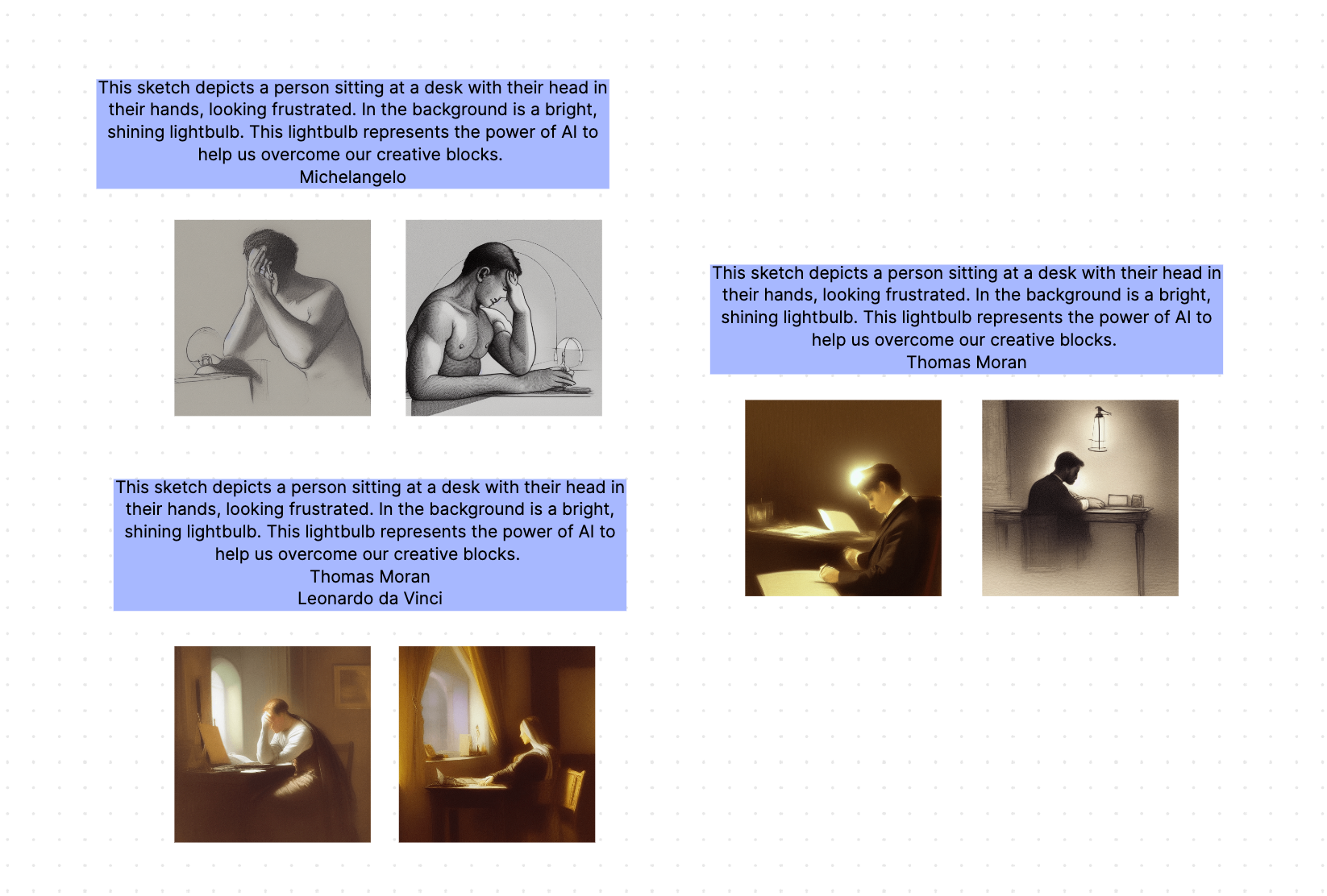 Please refer to this article to customize the design description: https://publish.boardx.us/how-to-use-text-to-image/
What have you come up with? If you follow these five steps, you may get a general idea of how AI can help us generate ideas and summarize stories. There are more AI features available, so feel free to explore. We're looking forward to seeing how this can be applied to your work. If you have any questions or suggestions, please send them to [email protected].