Hello everyone,
We're excited to announce that BoardX 0.3.2 has been taggged and released on 2022-12-22 with following 1 feature added and 3 bugs fixes.
Let's have a quick overview of what the latest changes in this minor version:
New AI Image Generate UI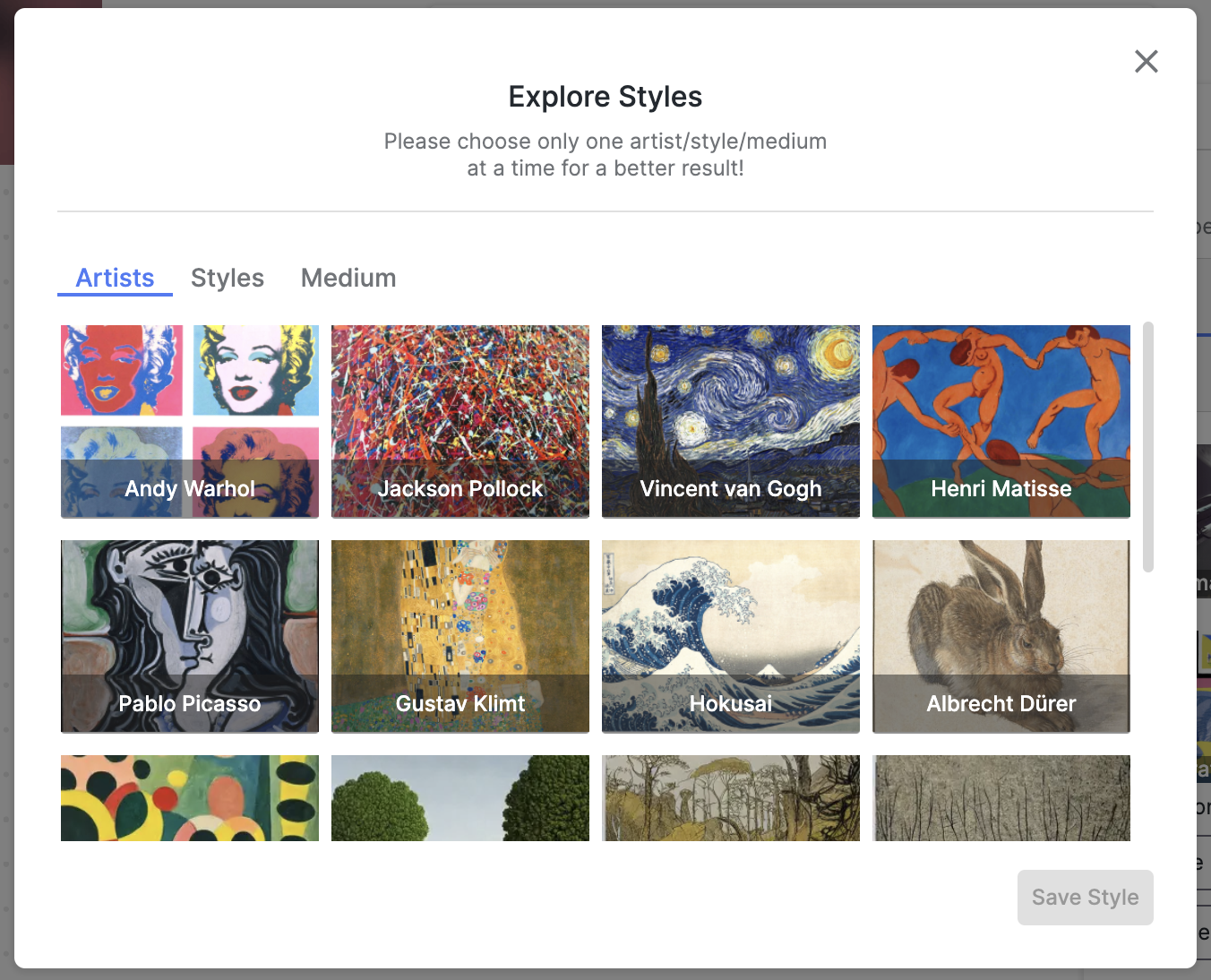 In this update, we are introducing a new AI Image Generation user interface. You can now explore images by different artists and styles.
Additionally, we have addressed several small bugs to improve the stability and usability of BoardX. We encourage you to give it a try!
Changelist
Here is the complete list of changes for this update:
🎉 New AI Image Generate UI by ziwei
🛠️ Fixes "Wrong cursor position and wrong mouse state in Text" by martin
🛠️ Fixes "The title of the webpage needs to be consistent with the title of the board" by ziwei
🛠️ Fixes "The function of creating a text box becomes creating sticky" by martin
🛠️ Fixes "After entering the board, after all the content loaded, they flash again" by martin