Hello everyone,
We're excited to announce that BoardX 0.3.1 has been taggged and released on 2022-12-13 with following 3 features added, 6 improvements and 21 bugs fixes.
Let's take a quick overview of what the latest changes in this minor version:
AI - Search Function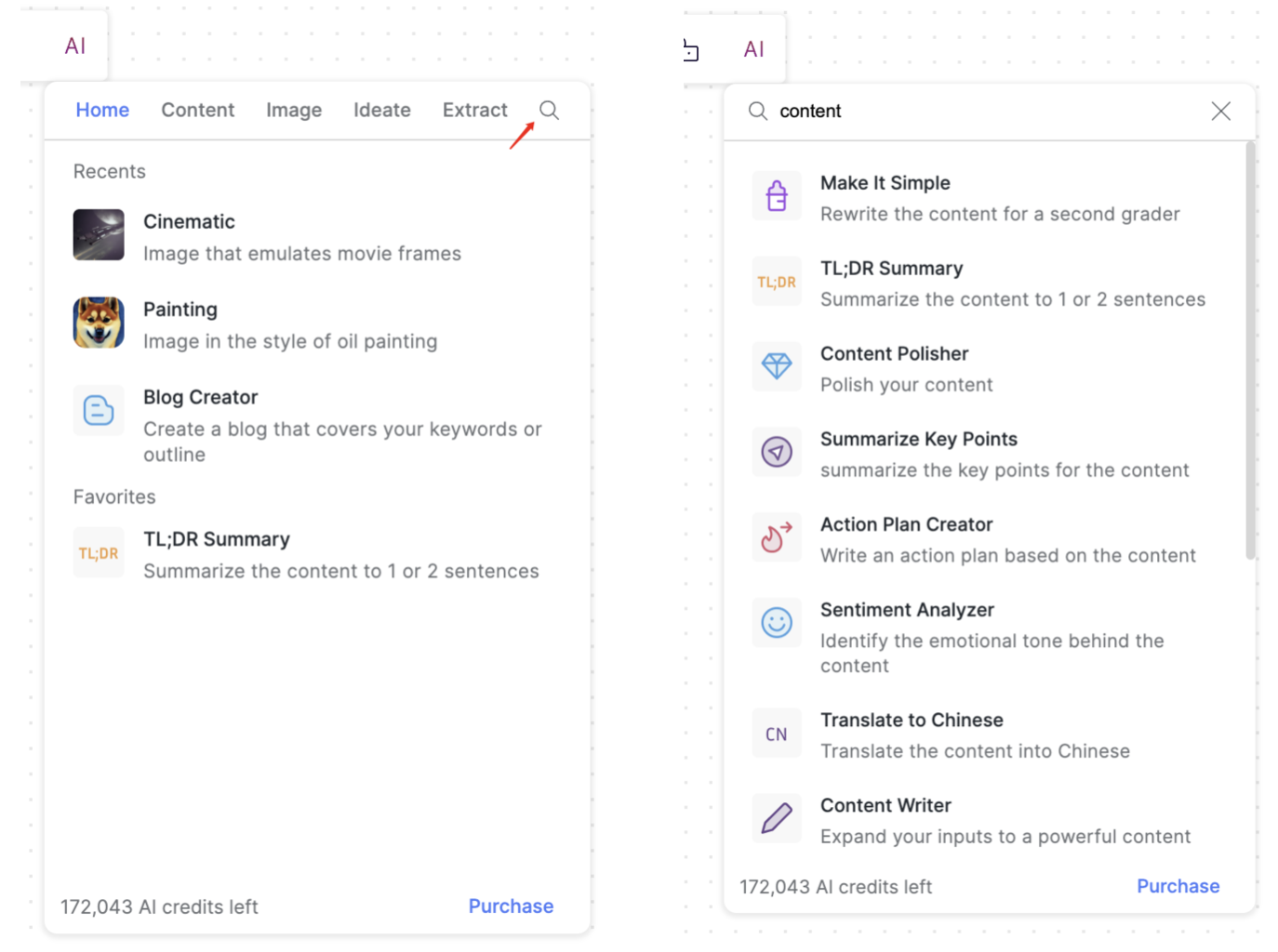 With Search Function feature, you can easily find the AI command you are looking for by searching through the list of available commands. This makes it quick and easy to locate the specific command you need. We hope you enjoy using this new feature!
Public Room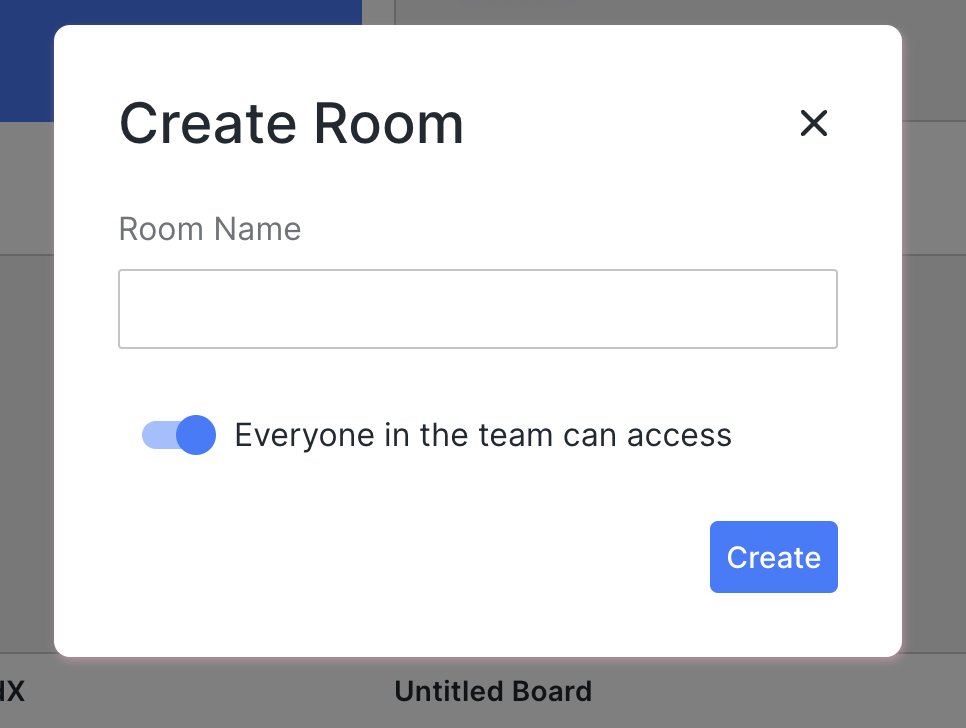 With the release of version 0.3.1 , BoardX introduced the ability to create public rooms. This allows users to make a room accessible to everyone in their team, without requiring the room owner to individually invite each member.
Currently, the option to create a public room is only available during the room creation process, but in future updates we will add the ability to toggle any room between public and private.
Templates Section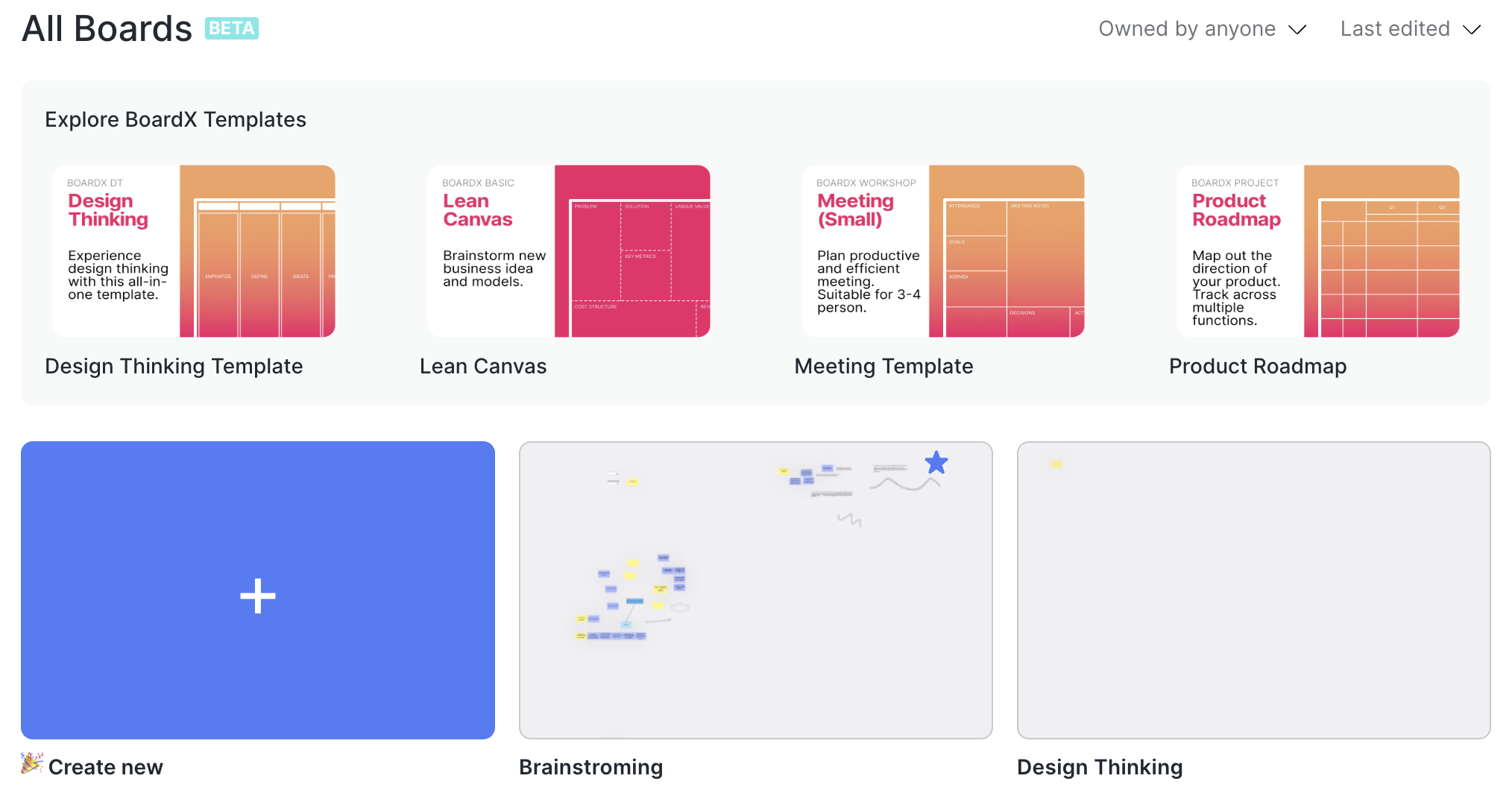 In the version 0.3.1 , we added templates section in the top of the All Boards page of the dashboard. It can help you create new board from existing dashboard quickly.
Changelist
The full changes are listed below:
🎉 AI - Search Function by ziwei
🎉 Public Room by martin
🎉 Template section by ziwei
🎨 Templates UI Improvement by dzhuang725
🎨 Improve "Upgrade  openai's text model from davin-002 to davin-003" by ziwei
🎨 Improve "UI Improvements" by ziwei
🎨 Improve "Change AI API" by ziwei
🎨 Improve "make sure the touch board is aligned with the refined loading process." by martin
🎨 Improve "Lots of widgets load very slowly" by martin
🛠️ Fixes "On the dashboard page, the description of the search box is wrong" by FrankXly
🛠️ Fixes "text box text overflow" by martin
🛠️ Fixes "Wrong UI in Team Management Page" by ziwei
🛠️ Fixes "Drawing functionality does not work correctly on mobile" by martin
🛠️ Fixes "When I delete a comment, the content in the popup should be English, not chinese" by martin
🛠️ Fixes "The @ function does not have @ users under the current team, but all users. (old data repair)" by martin
🛠️ Fixes "Create a template from all boards, after creating the template, refresh the browser to create the template repeatedly" by ziwei
🛠️ Fixes "Comments candidates should be members in the org instead of users on the server" by martin
🛠️ Fixes "AI generate diverge contents with textbox problem" by ziwei
🛠️ Fixes "feedback feature's description is not have Chinese" by FrankXly
🛠️ Fixes "The widget menu cannot pop up normally under Mobile UI" by martin
🛠️ Fixes "Team Name was not properly synced to other user pages after being changed" by ziwei
🛠️ Fixes "Favorites cannot display full list of boards" by ziwei
🛠️ Fixes "[shortcut confliction] when I input new name to prifile, i can't input P R and L ...etc" by martin
🛠️ Fixes "Sync service possibly cause page to refresh" by martin
🛠️ Fixes "shape In multi-selection, the border and background colors need to be changed to 16 alternative colors, which is the same as in single-selection" by ziwei
🛠️ Fixes "drag arrow issue for sticky note" by fzhou182
🛠️ Fixes "When panning, the mouse style is incorrect" by martin
🛠️ Fixes "can't upload images to mobile UI" by martin
🛠️ Fixes "After adding a comment on the board, when I am in the pan, it is very stuck" by martin
🛠️ Fixes "the feedback's image is not loaded correctly (about image storage)" by martin