Hello everyone,
We're excited to announce that BoardX 0.2.9 has been taggged and released on 2022-11-14 with following 3 features added, 4 improvements and 4 bugs fixes.
Let's have a quick overview of what the latest changes in this minor version:
BoardX Community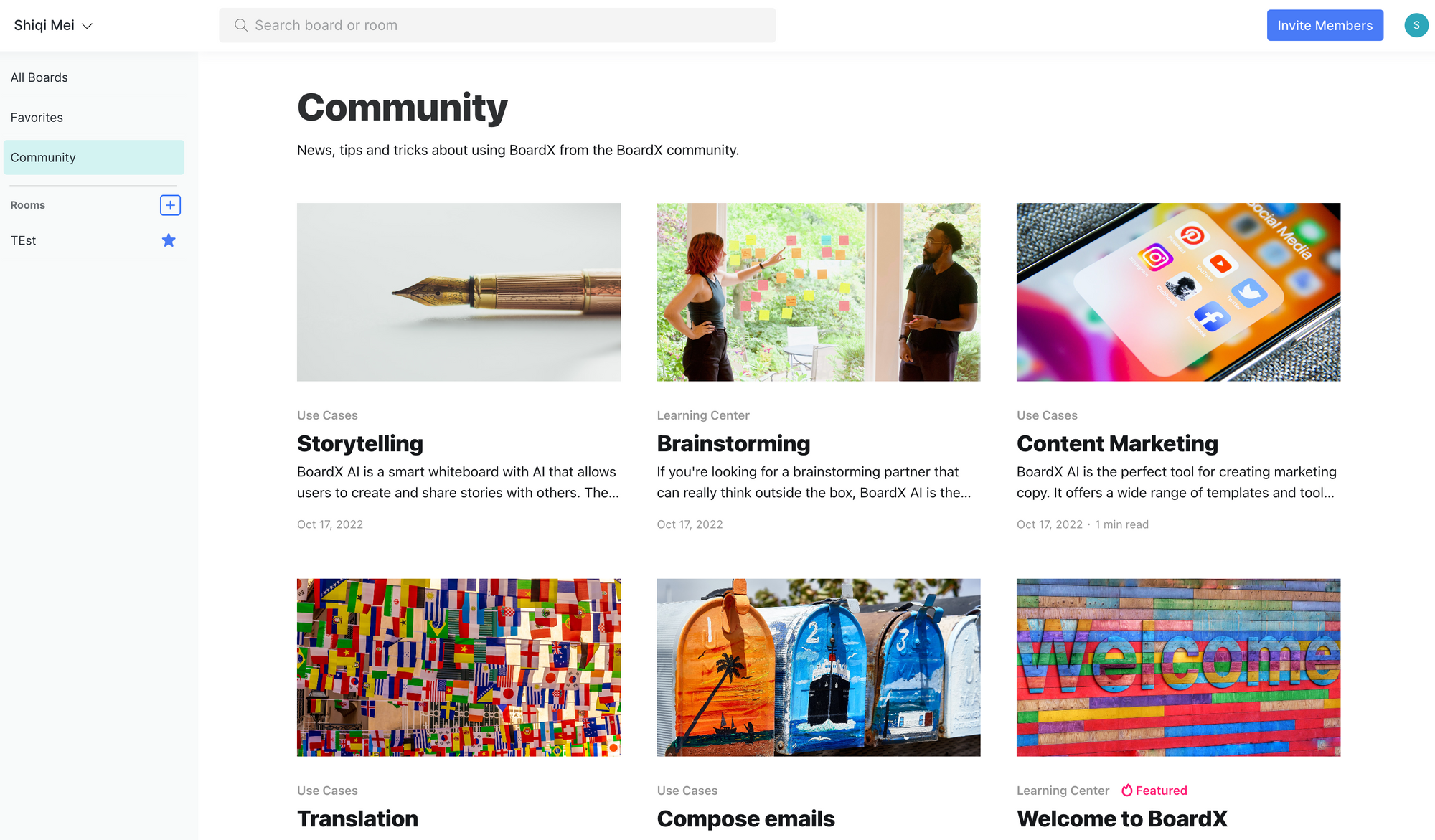 In this version, we integrated "BoardX Community" into our dashboard sidebar. You can read the latest news and tutorial about BoardX within the dashboard directly.
Favorite Room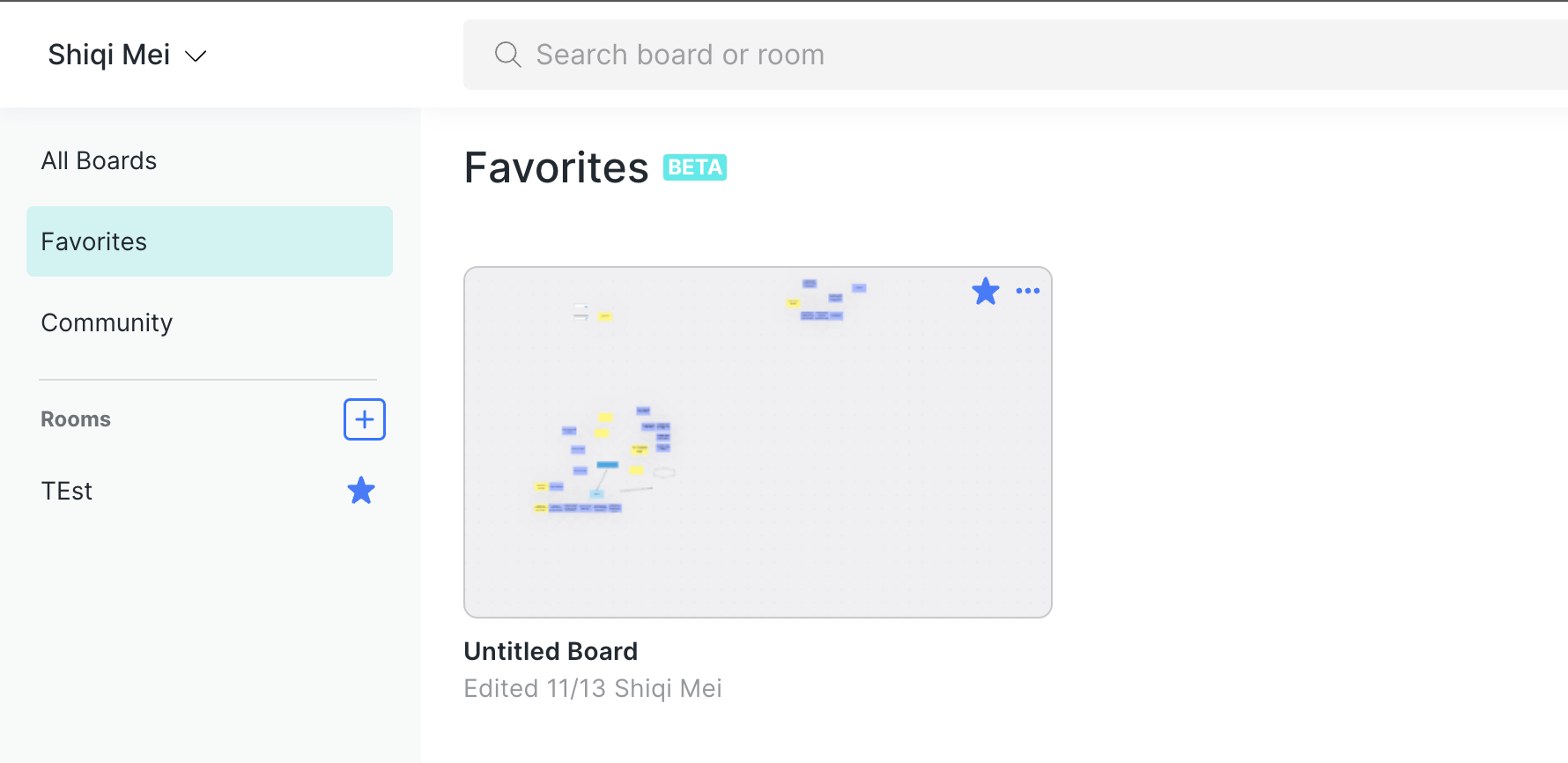 We also added "Favorites" tab into the dashboard sidebar so that you find your favorite boards quickly.
Other Improvements
Besides above major updates, we improved onboarding tooltips for the dashboard usage, and fixed a set of known bugs, e.g. the "timer"'s problem.
Changelist
The full changes are listed below:
🎉 Dashboard - Community by ziwei
🎉 Favorite Room by ziwei
🎉 Dashboard - Onboarding by ziwei
🎨 Improve "The position of the timer needs to be adjusted according to the height of the browser window, so that it remains centered on the board at any height" by martin
🎨 Improve "When sticky is empty, the AI's commands should not be executed" by ziwei
🎨 Improve "When adding slides, the "save" button needs a loading effect after being clicked" by ziwei
🎨 Improve "Cursor text font-weight should be 500 instead of 600" by ziwei
🛠️ Fixes "Anonymous users affect the registration process" by ziwei
🛠️ Fixes "After reconnecting, remote sync does not see current user mouse" by martin
🛠️ Fixes "Bring everyone to me, Sync cursor not working" by martin
🛠️ Fixes "AI command recent sort order is not correct" by ziwei
🛠️ Fixes "Font adaptive effect when editing sticky note" by ziwei