Hello everyone,
We're excited to announce that BoardX 0.2.8 has been taggged and released on 2022-11-09 with following 1 feature added, 2 improvements and 8 bugs fixes.
Let's have a quick overview of what the latest changes in this minor version:
New AI Panel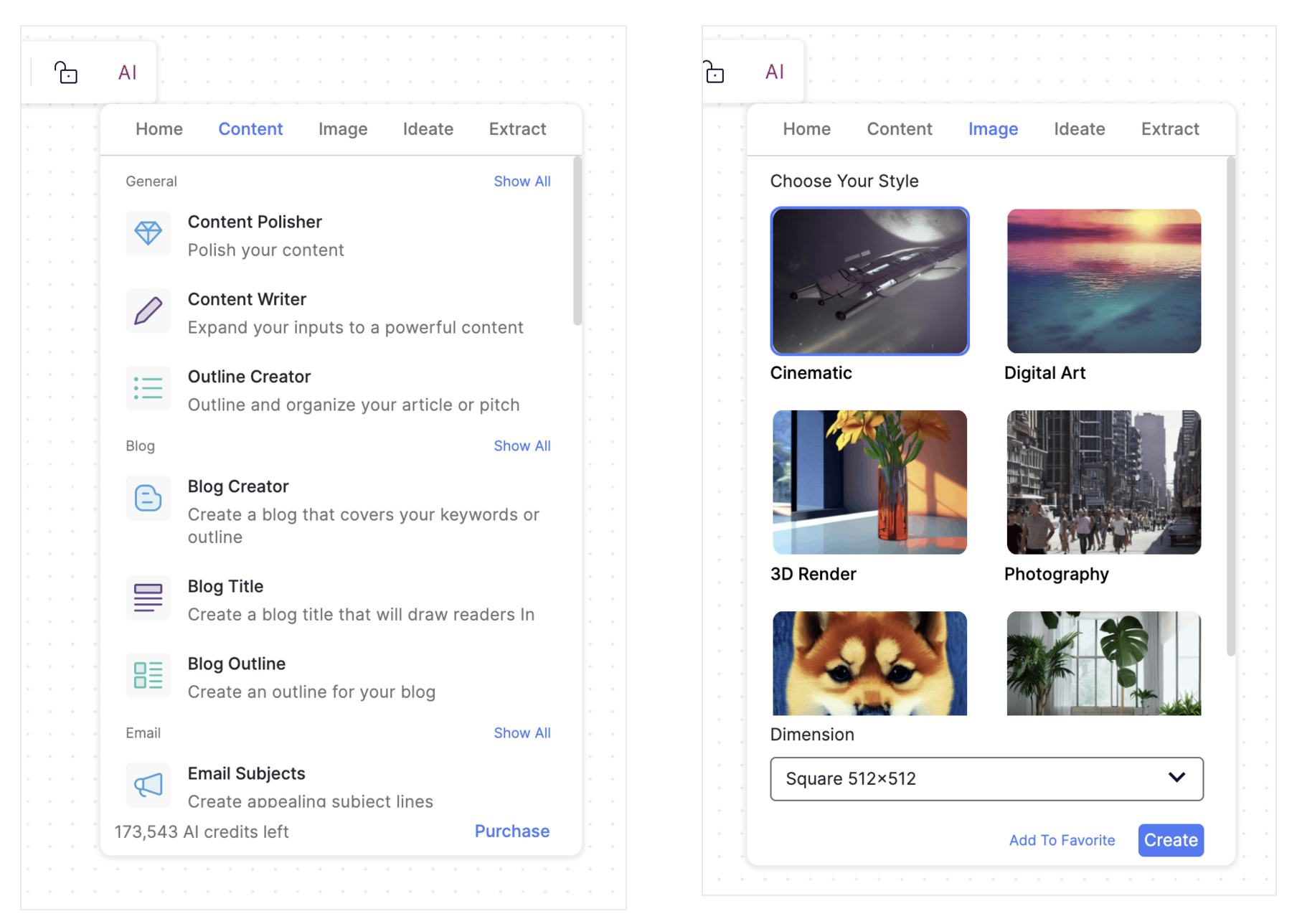 Fist of all, let me introduce the brand new "AI Panel" for the BoardX. We refined the new UI of the AI panel to make it more simple to use.
Faster Navigation
Also, in this version we refactored the codebase of the navigation part to boost the loading process.
Now, it has a significant performance improvement for the navigation between the dashboard and the board. Have a try to experice the difference :)
Changelist
The full changes are listed below:
🎉 AI Refinement 2.0 by ziwei
🎨 Improve "(Optimization) In dashboard, all boards should load faster" by martin
🎨 Improve "Reduce getName calls on MontiApm" by fzhou182
🛠️ Fixes "Avoid trigger some events multiple times when load BoardxEntity" by martin
🛠️ Fixes "When returning to the dashboard from the board, the board list is not loaded correctly" by martin
🛠️ Fixes "timer's beep is too late and needs to be notified earlier" by martin
🛠️ Fixes "Slides need to switch back to navigate mode after exiting preview, not pan" by martin
🛠️ Fixes "can't copy image and paste to whiteboard" by martin
🛠️ Fixes "UI is incorrect when slides exits preview" by martin
🛠️ Fixes "use cloud run to create a new API with Dream Studio for AI image generating" by ccepedam
🛠️ Fixes "text width is not sync correctly  for two boards" by usam
🛠️ Fixes "The picture uploaded to the board cannot be opened after it is downloaded" by martin